Hardware Trends 2015 (Free 190+ pages deck) + Kickstarter news + HAX world tour & applications
Chinese New Year is upon us: goat, ram, sheep - pick your favorite!
Some colleagues argued - against Chinese popular wisdom - that it's ok to be born that year... maybe it is?

LATEST NEWS (TL;DR)
1. Hardware Trends 2015 report: 192 pages, for free!
2. Three cool Kickstarter campaigns
3. Upcoming events
4. Applications to HAX 7 are open!
===
[ 1 ] HARDWARE TRENDS 2015
We just published a new research on hardware startups and ecosystems.
Share if you care :)
www.slideshare.net/haxlr8r/hardware-trends-2015 #haxlr8r
A small teaser:

[ 2 ] KICKSTARTER NEWS
Three HAX startups took Kickstarter by storm:
- Prynt, the printer for smartphone!
The campaign just ended at $1.5M with over 9,000 backers.
You can pre-order on their website.

Instant memories or memories of instant?
- Voltera, the electronic circuit printer (we love printers ;) passed $400,000.
They won the Techcrunch Hardware Battlefield at CES.
Kickstarter called it "The Future of Prototyping".
For circuit boards, just press print!
- Spark, who created a popular WiFi module and cloud service for IoT.
They just launched a new module for cellular on Kickstarter.
Have your toaster, cat door or just any object send you SMS or data now!
The daily life of things will soon take over on social media.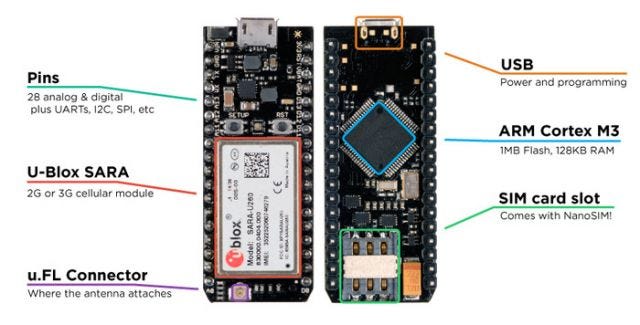 What will your teapot tell you?
[ 3 ] UPCOMING EVENTS

We will visit (at least) San Francisco, NYC, Paris and Tokyo in April/May/June for various events.
Let us know if you want us to give a talk or meet up.

[ 4 ] APPLY TO HAX HAX 7 starts in July! Application deadline: May 23
Funding: up to $100,000 Startups: 15 Apply early = more chances (less competition). Update later if need be. APPLY TO HAX
From Shenzhen,
Ben @ HAX

PS: As usual, questions & comments are welcome => ben@haxlr8r.com